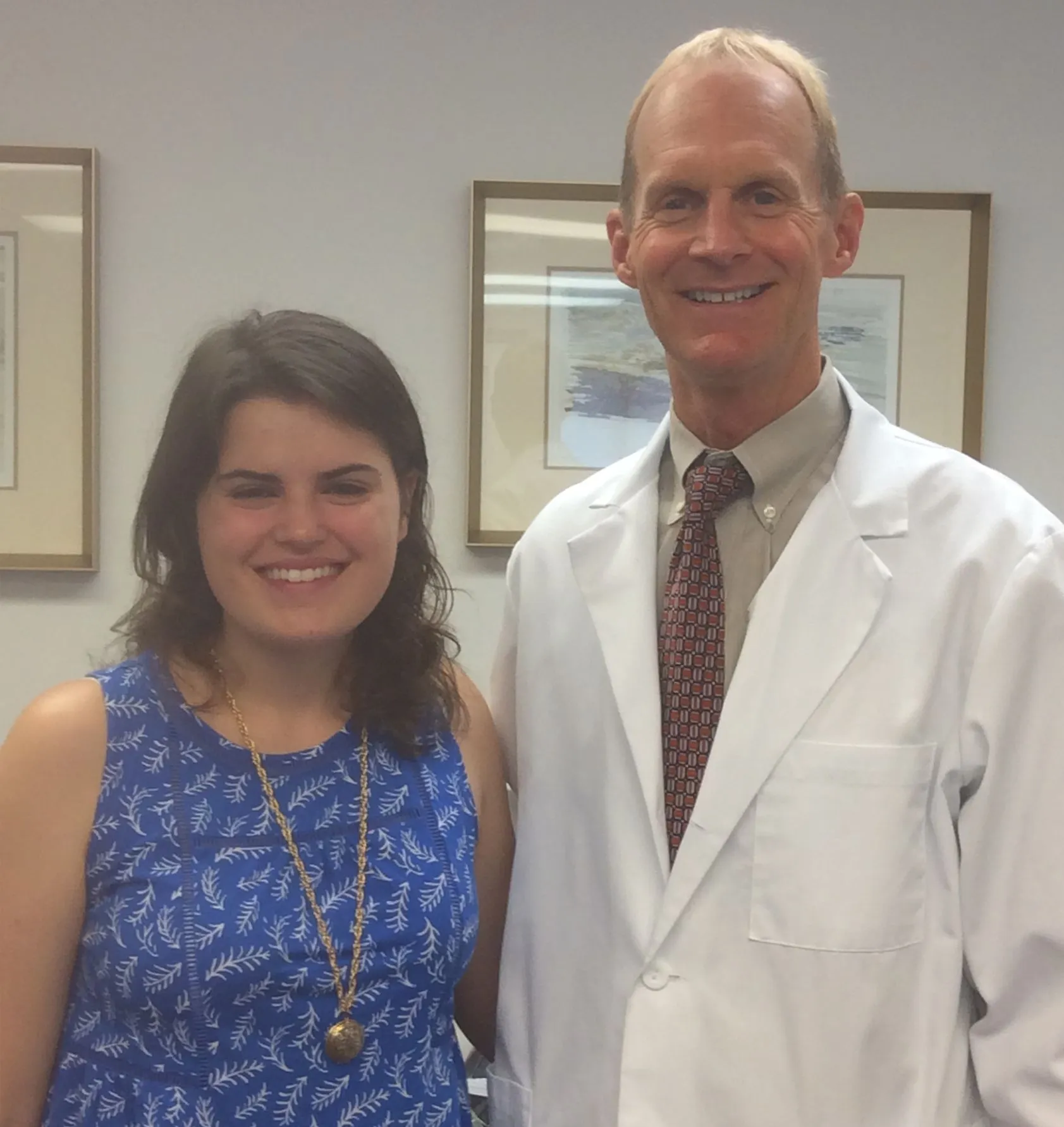 Katie Schuetz
What was your condition?
I had neck and shoulder pain that gave me daily headaches. It started six years ago when I was rowing in high school.
What steps had you previously taken to get help?
I had tried heat, ice, stretching, and Advil.
How were you referred to chiropractic?
My mom has been going to Dr. Schofield for years.
In your words, what did the chiropractor do?
He was able to adjust and align my spine to relieve my pain.
What are your hobbies and interests?
I am a college student. I enjoy painting, hiking, biking, and reading.
How has chiropractic helped your hobbies and interests?
I have been able to develop a better posture in my activities to prevent the onset of pain.
How has chiropractic helped other aspects of your life?
At school, at the end of a long day, I almost always had head and neck pain. It is nice to be able to study, spend time with friends and relax without having to worry about dealing with pain.
Words of encouragement to others?
Don't be afraid to try something new and ask questions. I have found so much relief from the adjustments and from knowing what was causing my pain.