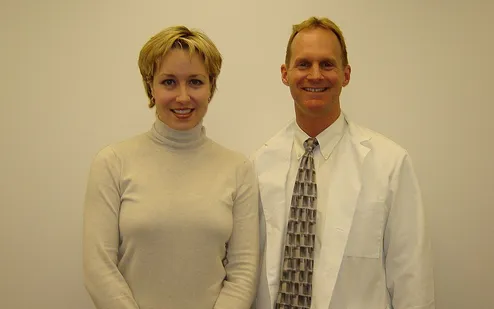 Jennifer Janke

What was your condition?
"I was having migraines due to multiple causes that would send me to the E.R. on a regular basis."

What steps had you taken previously to get help?
"Mostly medication, as well as several tests (MRI's, blood tests) to ascertain the cause."
How were you referred to chiropractic?
"Dr. Schofield was my doctor many years ago before I went to college. My whole family came to him!"
In your words, what did the chiropractor do?
"Dr. Schofield determined the areas of tension and misalignment that were causing migraines due to stress."
What are your hobbies and interests?
"Exercise, embroidery, reading, etc."
How has chiropractic helped your hobbies and interests?
"I can now exercise without fear of getting a tension headache that could become a migraine. I can also embroider and read for long periods of time without discomfort."
How has chiropractic helped other aspects of your life?
"I feel as though my posture has improved, and I stand straighter. I'm not afraid to engage in physical activity for fear of migraines."
Words of encouragement to others?
"I believe it's better to seek non-chemical treatment. For me, this treatment has eliminated my tension caused migraines. YAH!!!"