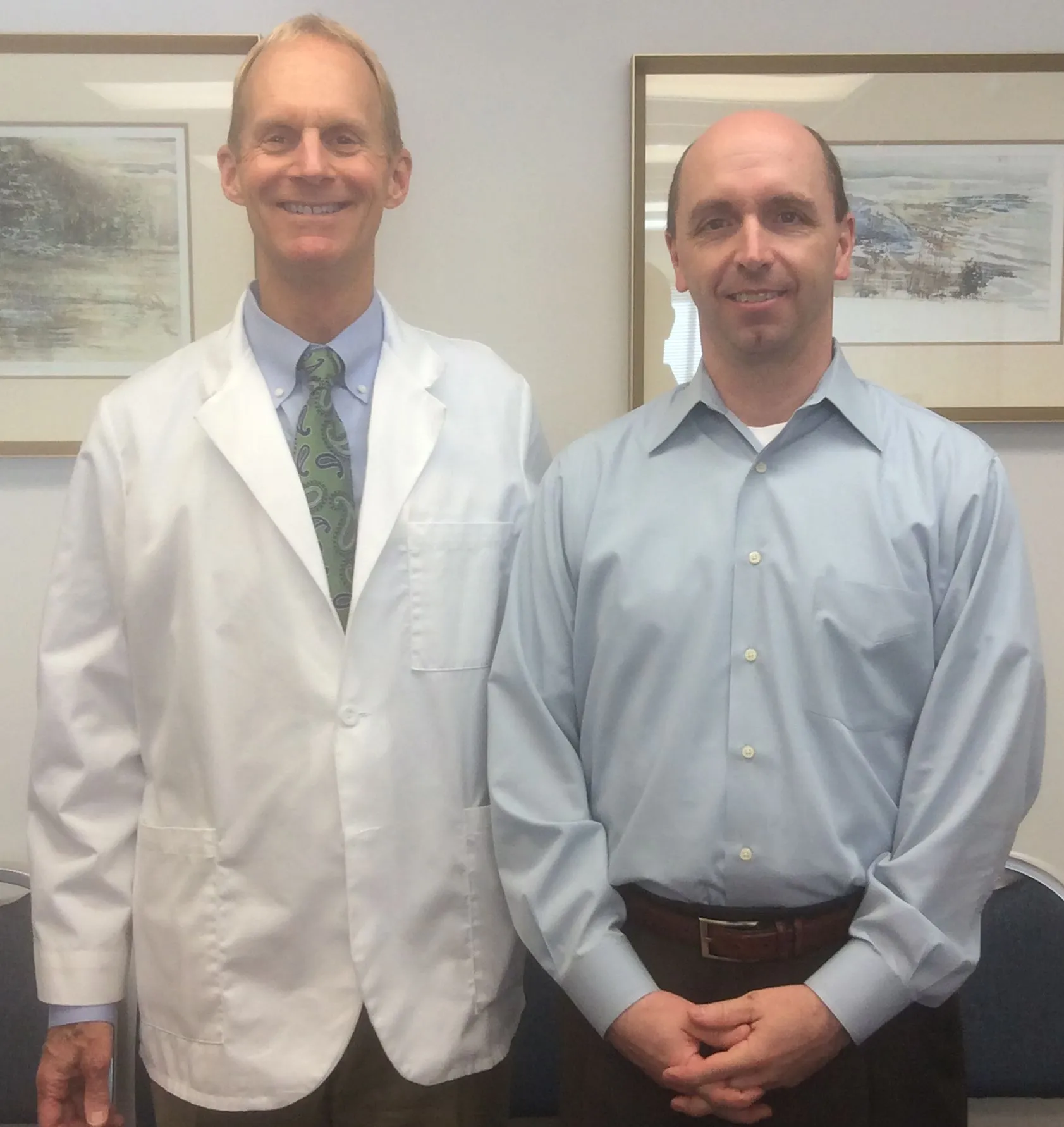 Doug Sughrue
What was your condition?
I sought treatment with Dr. Schofield for lower back pain, consistent cervical and musculoskeletal neck pain and frequent headaches.
How were you referred to chiropractic?
I met Dr. Schofield while kayaking down the Lower Youghiogheny River. He and his brother helped my wife and me out. Later that week, I called to schedule an appointment. I tried chiropractic treatment with another area chiropractor whose treatment of me was not successful.
In your words, what did the chiropractor do?
Dr. Schofield evaluated my issues, put me on a regular schedule of cervical exercises consisting of stretching and strength building and provided effective adjustments which have greatly, if not totally, resolved the repetitive headaches I experienced.
What are your hobbies and interests?
My wife and I enjoy snow skiing, whitewater kayaking, canoeing, camping and playing with and training our German Shorthaired Pointer. I also enjoy fishing and hunting throughout the year and beside our dog.
How has chiropractic helped your hobbies and interests?
I am better able to enjoy all of our activities due to the decreased cervical and lower lumbar pain and discomfort I experience. This past winter, we were able to ski for longer periods of time since I was more comfortable after Dr. Schofield's successful treatment.
How has chiropractic helped other aspects of your life?
Lately, I was spending a lot of time working at my desk. I began to experience frequent headaches. Dr. Schofield's treatment has taught me to have better posture which reduces fatigue. The treatment has also permitted me to be more comfortable when I have to spend long hours at my desk. Since I have fewer headaches, I am able to be more productive at work. I am also in a better mood since I am not in constant pain and discomfort.
Words of encouragement to others?
If you are seeking treatment with Dr. Schofield, you have most likely suffered an injury of some type. Listen to the advice of Dr. Schofield and be a good patient. Following his advice, doing the exercises and attending your treatments will eventually put your mind and body at ease. Eventually, you will be active and comfortable again. Although once injured, we are often never the same. By creating time in your life to keep yourself healthier, you and your loved ones will be better off in the end.